Design Packages
For The Website You've Always Dreamed About
Our Design Packages
We believe that each of our Build111 clients deserves a unique site that complements their business. We dedicate a designer just for you who will cater to your exact needs. You pay only for what it takes our designer to accomplish your design goals. It's custom all the way. And because of the power of Build111's designer tools, a custom design comes at a much more reasonable price than with other systems. Get a design consultation and we'll create a plan that works for you!
---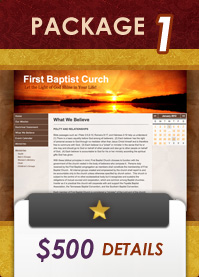 This basic package allows us to frame your site with a personalized color scheme and layout while preparing an eye-catching header to welcome your visitors.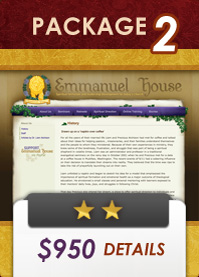 Our second package builds on a basic design scheme and layout by giving us more time to fine-tune your site with custom design, adding even more images and backgrounds.
---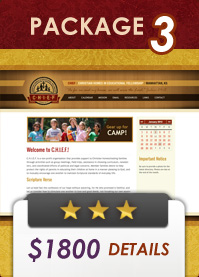 Now you're looking at a great website. For this kind of design time, you'll get a site decorated with your own unique collection of professional art and custom styled pages.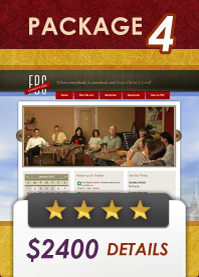 With this package, your site will be a masterpiece at the best value we can offer. This site will be a treat to visit, filled with custom design and special features tailored just for you.
---
Do I Have To Use a Design Package?
No! Design Packages are just bundled development hours at a discounted rate. Those discounted hours are yours to keep whether you use them right away or save them for updates later!
How Much Am I Going To Save?
Each package offers a discounted rate from our normal hourly rate, the more hours the more you save!
Why add professional site design?
Get a Design To Match Your Message
They say a picture is worth a thousand words. We think that applies to web pages, too. Your website may be the first impression a visitor gets of your business. A welcoming, thoughtful and intuitive website design sends a great message.
Your Time Is Important - Spend Our Time Instead
Our designers are professional web design veterans with years and years of experience making beautiful, functional, inspiring websites. We'll make your site great, whatever your budget. Many businesses will either use a volunteer or delegate someone in the office to set up the site. This can take a while, and the result is often less than you might hope for. Taking advantage of our professional designers is a no-hassle strategy with guaranteed results.